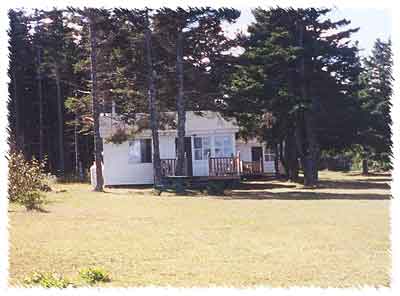 Two bedroom cottage



Seven fully equipped cottages are available to guests who stay at Surf Cottages. Choose from our one, two and three bedroom cottages. Two and a half star rating with Canada Select.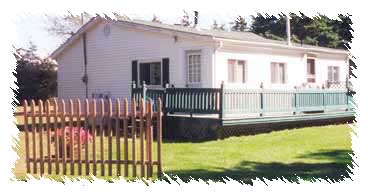 Back of #5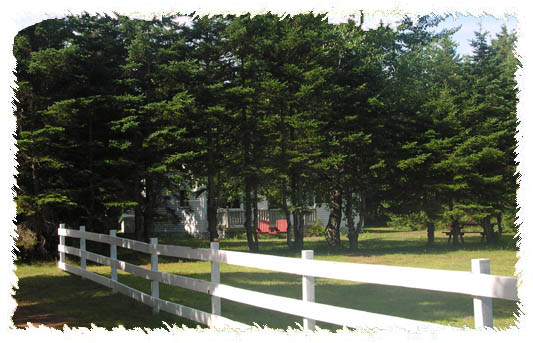 Front Yard of #5


3-Bedroom
Large three bedroom cottage surrounded by spruce trees with view of the water, very private. Interior ceiling done in knotty pine and birch hard wood floors in the living room with propane furnace. One bedroom consists of queen size bed, one with double bed and the other with a double and a single bed. Very large kitchen, bathroom with full size tub and vanity. This is a fully equipped cottage with barbeque and microwave. If you want to have a private and comfortable stay, this is the cottage for your family. Lots of good size windows.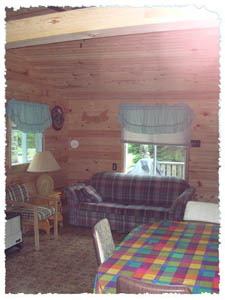 2-Bedroom
Large two bedroom cottage with magnificent view of the water. This lovely two bedroom cottage has just been done over all in knotty pine with cathedral ceilings. There is only the ocean in front and one cottage behind. There is a double bed in each of the two bedrooms. A lovely sun porch and a full size bathroom with vanity. Lots of good size windows. This is a fully equipped cottage with barbeque and microwave. This is cottage number three and has a beautiful setting of natural piece and tranquility.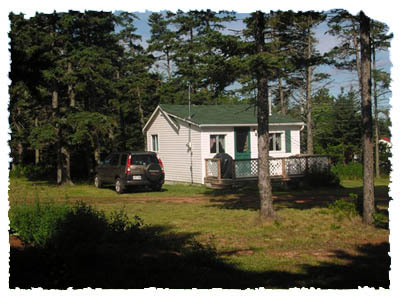 Everyone loves this Great Cottage with Queen Bed

1-bedroom
This is a delightful one bedroom cottage with one Queen size bed, knotty pine cathedral ceiling. Kitchen is done all in knotty Pine with cathedral ceilings and ceiling fan. Has a ten cubic foot. two door fridge and twenty four inch stove. This is a fully equipped kitchen. Microwave, Cable, color TV patio and barbeque on deck This cottage does not have a view but is enjoyed by all who stay there because of the tranquillity of Surf Cottages.

All other cottages are similar in structure and all fully equipped and have the same country charm and tranquility. All cottages have picnic tables, barbeques and outside two seat benches. There is a lovely playground in the center of the property with cottages placed to the outside of the playground.
This is a very peaceful and memorable place; a vacation destination that is perfect for both you and/or the family. You are surrounded by the beautiful National Park and historic Delvay by the Sea, walking distance to Covehead Harbour for buying fish or just to go deep sea fishing.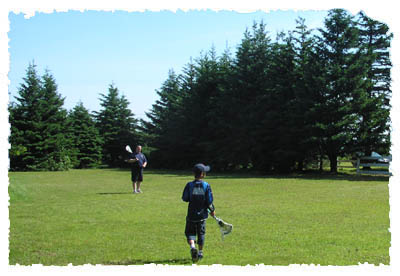 Centre Field for playing soceer, baseball, badminton, flying kites, swings etc.

Living room Cottage #7

Kitchen Cottage #7

Cottage #1

Cottage #1

Cottage #1

Cottage #1

Cottage #1

Cottage #2

Cottage #2

View from deck of Cottage #1

View from deck of Cottage #1

'Doggy Banks' For the Humane Society of PEI

Cottage #5 3 Bedrooms, Very Large

Cottage #5 3 Bedrooms, Very Large

Cottage #5 3 Bedrooms, Very Large
Contact: Joanne Macleod
Ph. (902) 651-3300

Cell 1-902-629-0277

email:

[email protected]


Mailing Address

Joanne Macleod
727 Village Green Rd.
Route 272
Village Green, PEI, Canada
C1B 3V2