Want to experience the better things in life? Things like waking up to the sea air, preserved bird and wildlife habitats framing a view of azure blue waters and seascapes, scents and sounds of nature at the shore! Or perhaps golf, deep sea fishing, lazy hours on white sand beaches, windsurfing or walking woodland trails are your idea of nirvana.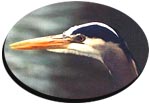 Just steps away, these things are part of the vacation experience that can be yours at Stanhope Cape Estates Executive Accommodations. Located in Stanhope Beach, Prince Edward Island, the Estates lie adjacent to Covehead Bay with its active fishing wharf and the beaches and woodlands of the Prince Edward Island National Park. A short walk or drive will take you to these activities and more. Even the famous Links at Crow Bush Golf Course, home of the 1998 Skins challenge, is just a 30 minute scenic drive.
Culinary treats range from fish and chips down on the wharf, to sumptuous home style meals or fine dining at nearby resorts and restaurants. Night time entertainment is offered locally, or for a larger selection of clubs, shopping and theatre it's just a 20 minute drive to the capital. The Cavendish vacation area - home of Green Gables - is just 25 minutes by car and we are only an hour from the new Confederation Bridge to the Island.
Stanhope Cape Estates welcomes the guest with an eye for quality. A step above hotel or motel living, our well appointed three-bedroom suite allows our guests to completely relax with all of the amenities at hand. With over 1,280 sq. ft. of luxury living space and a large outside deck, guests can enjoy the best of accommodation, while relaxing in a home away form home.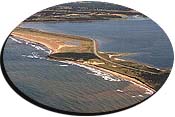 Fully equipped with microwave, dishwasher, washer and dryer, cable television, vcr and private telephone (e-mail and fax available), the open concept living room, dining room and kitchen meets all the needs of those who like to prepare their own snacks or even full meals. Just think of it, dine on the porch, catching the sea breezes as the sun sets or snacks to munch on while curled up with a good book or movie. And what better way to celebrate being away from the routine of work than to laze over breakfast by the sea? There's even a propane barbeque to cook up your own "catch of the day!"
Perfect for families, or groups sharing an Island Holiday our three bedrooms are spacious with hardwood floors, cathedral ceilings and extensive use of pine on the walls and overhead. Truly a place to feel pampered!
While full privacy is ensured, guests have the comfort of knowing that property owner Audrey Auld is just steps away, providing security and the bonus of local input to planning your vacation.
"The executive accommodations are considered an integral part of the estates and we care for it with the same pride that we do our own home," says Audrey Auld, who's husband's family claimed the land in the days of the sailing ships and early settlement. "Hospitality is the tradition here. We are proud to offer some of the best accommodation available in the area."
For more information about Stanhope Cape Estates or to make reservations contact us at: Email: [email protected]
Return - Guest Comments