Nearby Attractions

Beaches:

We are located just minutes from the Prince Edward Island National Park beaches. We have complimentary passes to the park available for loan during your stay at Shady Acres.

Cycling/Walking:

Golf Courses:

Deep-Sea Fishing:

Dining:

Other Attractions:


Home
|
Rates
|
Contact Us
Copyright 2005 Shady Acres Cottages. All rights reserved.
Site by Oakwood Enterprises Inc.
Fall Events
We offer a variety of special fall packages.
Click here to find out more.

Locate Us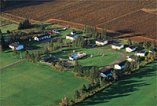 Wondering where to find us? Click here for a detailed map & directions.